New Patients Please Call 530-296-8124
At Bidwell Pharmacy We Bid You Well
Bidwell Pharmacy proudly serves Chico and surrounding areas. Our staff is dedicated to providing our patients with the fast, friendly service they deserve. Come check out our services at Bidwell Pharmacy, where you're treated like family.
Subscribe to our newsletter for seasonal promotions, health news and savings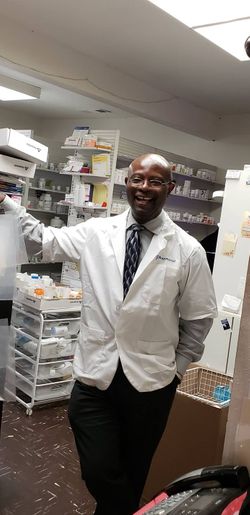 Okwudili "Barnaby" Ahiligwo, Owner & Pharmacist in Charge
Barnaby grew up in Nigeria and attended Pharmacy School there where he graduated in 1986. Barnaby loves travel and exploration, so while working as a Pharmacist, took many trips and vacations across Africa and Europe.
Barnaby has invested much of the last 20 of his 30 years as a Pharmacist studying the effects of pharmaceuticals on patients and evaluating potential alternatives.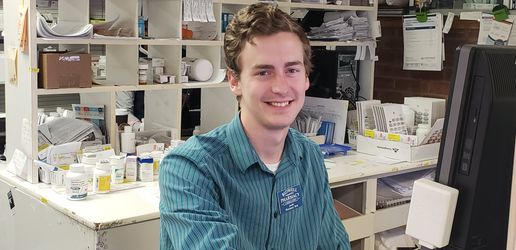 Jacob, Pharmacy Technician
Valued member of the Bidwell team and All-Star Pharmacy Technician, Jacob is vital to meeting the day-to-day prescription needs of the Chico area.
Jacob's attention to detail and customer service adds tremendously to the culture of Bidwell Pharmacy, where our focus is your health!
Long Term Care
As a long-term care pharmacy, our main focus is to ensure that patients have access to their medication therapies in timely manner. Contact our pharmacy for more information on long term care.
Search "PocketRx" in the Apple App and Google Play Store.

Refill on-the-go
Refill your medications 24/7 without logging into your profile.

Pill and Refill Reminders
Set reminders to take your meds or when it's time to refill.

User Profiles
Safely store your information and manage your list of prescriptions.

Delivery Options
Request a refill with a single click and have it delivered to your door.